How to Choose the Right Auto Repair Shop for Your Vehicle
Marietta, United States - October 2, 2023 / Massey Automotive /
With so many cars needing repair every day, many automotive repair facilities are springing up all around. The vehicle repair sector has expanded due to increased demand from automotive owners. While this is a beautiful thing, it also makes it challenging to choose the best auto repair company for your vehicle. When you want an auto repair or maintenance service performed on your vehicle, finding a high-quality, trustworthy, and dependable auto repair shop doesn't need to be complicated. There are a few key things you'll need to watch for and consider, but good automotive repair garages are available if you research! Let's discuss the three main steps when looking for the perfect auto repair shop for your vehicle. 
Research
Take some time, before you bring your car in for an estimate, to research reputable auto repair shops in your area. Look at the ratings and reviews. Ask friends and family if they have used the shop. Most importantly, be sure they have the tools, equipment, and expertise to service your specific make and model vehicle. Utilize any available online data either from their website or from social media. This can help ensure they are capable of meeting your needs. 
Compare Prices
Part of doing good research before you jump into a new relationship with an auto repair company is comparing prices. Once you know they are certified to service your vehicle and have the right tools and equipment, you want to compare prices. This can be done online, but you can also call and request an estimate. 
With so many auto repair shops, deciding where to take your automobile for repairs can take time and effort. Comparing pricing is one approach to cutting down your possibilities. Many businesses charge similar rates for essential services, but more intricate repairs can have significant variances. Some places may require you to bring your vehicle in before they can estimate a cost, but use your judgment. If they are willing to give you ranges, it can help you decide if they are worth your time. Never go with someone entirely out of your budget; stay within what you can reasonably do, and you'll be more satisfied in the long run. 
Ask About Reputation
First, you must locate a reputable auto repair business. Request referrals from friends and family, and check internet reviews to learn about other customers' experiences. Once you've identified a few possible shops, contact each one and request a quotation for the services you require. Make sure to acquire all quotes in writing so that you have a record of what was agreed upon.
Finally, feel free to inquire. A qualified mechanic will gladly explain the necessary repairs and the amount they will cost. You can guarantee that you find the best auto repair company for your needs by conducting research.
Choose a Certified and Trusted Auto Repair Shop 
When you need auto repair in Marietta, GA, find a reliable shop you can trust with your vehicle. Call Massey Automotive today for more information about what services they offer and their pricing. They are happy to get your car back up and running. Don't wait, call today. Be sure to call before your car breaks down. Get your regular service, and catch any issues before they become a big problem. You can trust the expert at Massey Automotive to get it right the first time.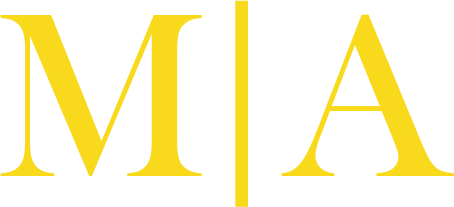 Contact Information:
Massey Automotive
2050 Lower Roswell Rd
Marietta, GA 30068
United States
Contact Massey Automotive
(770) 692-3931
https://masseyautomotive.com/